Long Distance Movers Edmonton
When it comes to efficient long-distance movers in Edmonton, ALTA MOVING is in it for the long haul. Our team is specially trained to handle your cross-country move with confidence, keeping road safety top-of-mind from start to finish.
Dependable Long-Distance Movers
Our durable moving supplies and horizontal lifting strategies coupled with unmatched customer service along the way make it possible for us to deliver your belongings in perfect, pre-transport condition no matter the distance.
A hassle-free long-distance move requires a great deal of planning and coordination. Since moving cross-province or cross-country takes more time (often resulting in more waste), our portable storage services and disposal bins keep the clutter at bay. Portable storage can be provided long-distance and stored for short or long periods of time while you prepare for your long-distance move. Once you're ready to have your belongings shipped, we can deliver to any address in Canada with the help of our partners at Allied Van Lines. You can also travel with Frogboxes and the nearest Frogbox affiliate in any major Canadian city will pick them up from your new home!
Request a Quote Now to Receive Your 25 Free Frogbox Rental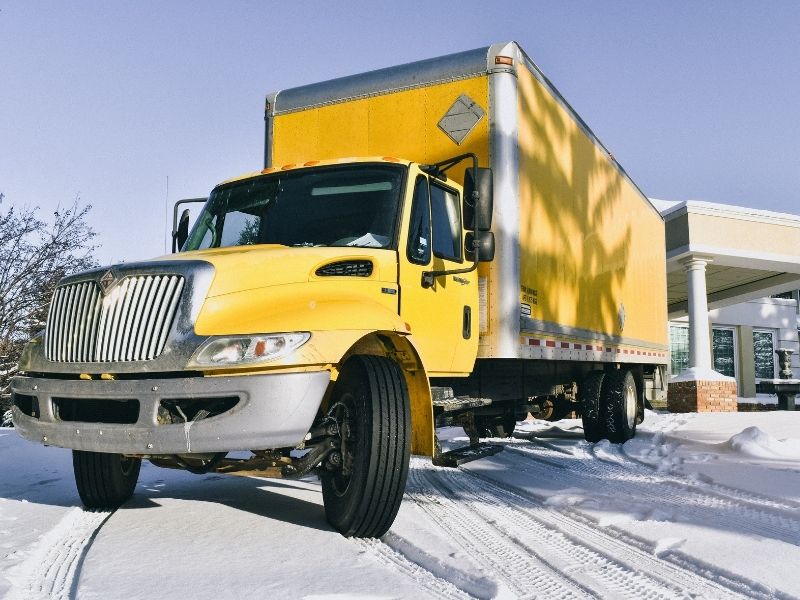 Take the Stress Out of Moving
Coordinating a move doesn't have to be difficult! We provide everything you need for a stress-free move. Our moving packages include:
Free estimates
Dollies
Tools for any disassembly or reassembly
Moving pads and shrink wrap
Two professional movers
A portable storage container
Packing tape and blankets
Our fleet includes 16ft, 26ft and 28ft fully equipped moving trucks.
Proven Customer Care From Coast To Coast
We take tremendous pride in being a locally-owned, Edmonton-based business. Our boots-on-the-ground approach to customer service is what sets us apart from other moving companies in Edmonton, as you will never have to deal with hum-drum call centre hold music when contacting us about your move. A dedicated moving manager at ALTA HQ is assigned to your file, always ready and willing to answer any questions you may have.
Whether you're relocating within Alberta or taking roots beyond provincial borders, our long-distance movers are prepared to go the distance for your convenience, facilitating hassle-free residential and office moving no matter where it takes us.
The ALTA MOVING team is an approved and preferred Allied Van Lines member and works closely with their team to coordinate long distance moves anywhere in Canada.
If you're moving your life or business to a new location, contact ALTA MOVING for a quote on our comprehensive long-distance moves.
Moving FAQ
How Long Before My Move Should I Hire Movers And Begin The Process?
altastorage
2021-01-28T11:54:38-06:00
ALTA MOVING accommodates moves booked and planned in advance as well as moves booked on shorter notice. It is ideal to book your move at least a week in advance so that you have the opportunity to take advantage of your 25 free Frogboxes that will be delivered sanitized and ready for your use a few days before your move. Even if you need to move on short notice, reach out to us. We are usually able to help, even for last-minute moves!