Commercial Movers Edmonton
Preparing for a business move requires thoughtful planning and organization to ensure limited disruptions to routine workflows. Our expert team of office movers in Edmonton is well-versed in this specialized moving process. We have helped dozens of companies move from one office to the next with ease.
Office Moving You Can Count On
The thought of relocating your office space doesn't need to be daunting! At ALTA MOVING, we've mastered the art of corporate relocation by respecting our clients' time and bottom line. Our purposeful moving supplies make packing and unpacking easy. Meanwhile, our professional Edmonton movers transport your belongings quickly and efficiently to avoid any major interruptions to business operations. We bring everything we need with us to ensure we can pack last-minute items and protect your belongings while being moved.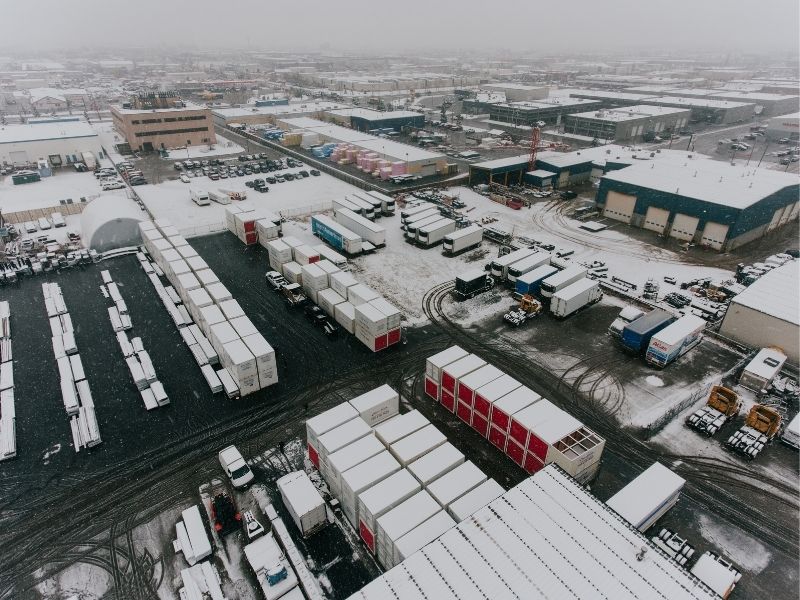 Take the Stress Out of Moving
Coordinating a move doesn't have to be difficult! We provide everything you need for a stress-free move. Our moving packages include:
Free estimates
Dollies
Tools for any disassembly or reassembly
Moving pads and shrink wrap
Two professional movers
A portable storage container
Packing tape and blankets
Our fleet includes 16ft, 26ft and 28ft fully equipped moving trucks.
Why Choose ALTA For Your Commercial Move?
Convenience is key in creating a smooth moving experience, so whether you're relocating to a new Edmonton office or gearing up for the company's long-distance move, we have you covered every step of the way. From seamless moving services to turnkey storage solutions, managing your office move is made even easier when you conveniently bundle our services!
Our commercial service offerings go beyond office moves, including:
Traditional & Portable Storage

Sea Cans & Portable Offices
Commercial Moving FAQ
How Long Before My Move Should I Hire Movers And Begin The Process?
altastorage
2021-01-28T11:54:38-06:00
ALTA MOVING accommodates moves booked and planned in advance as well as moves booked on shorter notice. It is ideal to book your move at least a week in advance so that you have the opportunity to take advantage of your 25 free Frogboxes that will be delivered sanitized and ready for your use a few days before your move. Even if you need to move on short notice, reach out to us. We are usually able to help, even for last-minute moves!