Moving and storage the way you need it done.
Whether it's for your home or business, we want your move to be as easy and as stress-free as possible.
Request Your Quote Now to Receive Your 25 Free Frogbox Rental
Local Edmonton Movers
Locally Owned & Operated
Looking to hire reliable movers for your upcoming move? Trust ALTA MOVING to deliver affordable moving services in Edmonton! Our team handles the entire moving process, from providing you with packing supplies to loading and unloading. Plus, we have efficient storage solutions for local and long-distance moves.
Request a Quote Now to Receive Your 25 Free Frogbox Rental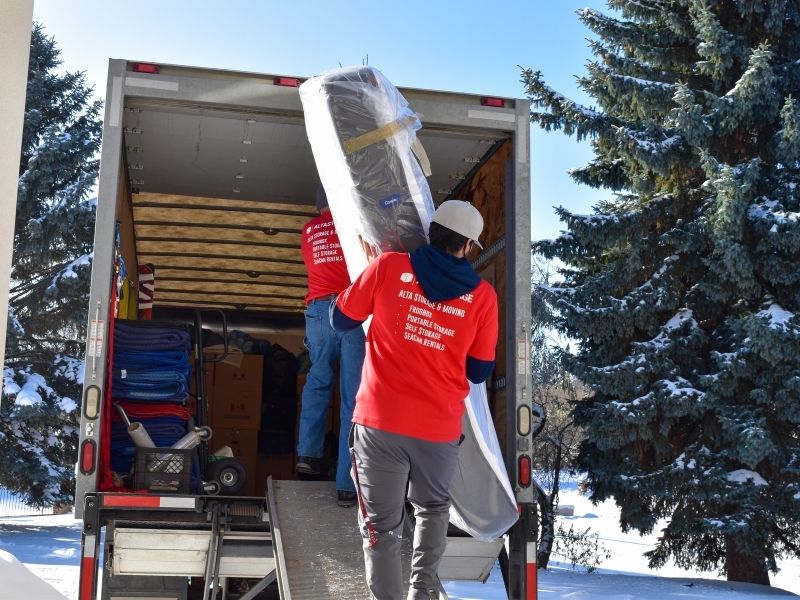 Why ALTA MOVING?
ALTA MOVING is your one-stop-shop for a seamless moving experience in the Edmonton region. Our reliable movers have organized and executed moves to and from locations in Edmonton, Spruce Grove, St. Albert, Sherwood Park, all the way to Calgary and beyond! The ambitious and dedicated ALTA MOVING team brings over 10 years of experience to the table, offering top-quality service to handle your move quickly and efficiently.
Our Moving Solutions Include: