Easy and affordable local moving
We have families and friends who depend on us. When it comes to moving, you can, too.
The Alta Moving team is made up of experienced moving managers in the office, as well as experienced and fully-equipped moving teams. Our moving teams of 2 to 10+ experts can handle moves of any size. Alta Moving sets itself apart by providing our additional services in-house, alleviating cost, wasted time, and your biggest pain points.
Edmonton moving made simple. That's the Alta way.
Book your move with us
We provide flexible solutions to fit all your moving needs. Get your free quote today and see how Alta can make the difference for your next move.
In-house solutions
Alta Moving owns and operates all its own facilities. Alta Moving combines excellent, local customer service with being a reputable, dependable multi-service moving and storage company. Our team treats you, your belongings, and your home, like family.
Bundled packages and simple solutions
Keeping our services in-house allows us to offer bundling options, providing an easier and more cost-effective move for you. In addition to our premium moving services, we offer a variety of associated services including Frogbox, full-service packing, portable storage, self-storage, and vault storage. Alta Moving allows you to receive all the services you may require during your move from one provider, resulting in easier scheduling, increased convenience, and greater cost-effectiveness.
We're experts in all types of moves, including:
How does it work?
We take care of as much as you need, when you need it. Our professional moving team works to make your move as smooth and painless as possible.
Get a free estimate
Contact us today to receive a free estimate for your move. You will be assigned a moving manager who will comprehensively review your moving needs and your available options. From packing services, supplies, small and large moves – we've got you covered.
Book your moving day
We pride ourselves on always fulfilling our commitments to our clients, that's why our scheduling team and moving managers are meticulous in their scheduling. We'll coordinate supplies like Frogboxes, or additional needs such as storage, beforehand so everything is ready to go on the day of your move.
Your professional moving team will arrive on the big day
Sit back and relax – your items are in good hands. Your Alta Moving team will arrive with our fleet and all the necessary supplies to protect your items and move them safely. We'll take care of all the heavy lifting and moving so you can focus on your journey. Need temporary storage? Alta Moving also offers in-house temporary and portable storage to safely store whatever you need for as long as you need it.
Is there a booking deposit?
To ensure we can best serve all our clients, last-minute cancellations are subject to a cancellation fee. When booking your move, we ask our clients to provide a pre-authorized debit form, credit card information, or a deposit, all of which is refundable up to 72 hours before the scheduled move.
---
How far in advance do I have to book my move?
Book your move a few weeks in advance to confirm your ideal move date and time. Forgot to book ahead of time? Don't worry. We know you have a lot to think about when moving, we're here for you. Alta Moving has various moving teams and is usually successful at scheduling moves for your desired date and time, even with shorter notice.
---
Do I have to pay for travel time?
Nope! Unlike most movers, Alta Moving does not charge for travel time from your first location to your destination. Instead, we charge an hourly rate and a flat truck fee within Edmonton city limits – the lowest in the industry.
---
How does your hourly billing work and is there a minimum charge?
The minimum charge is two hours and the truck fee. After two hours, additional time is billed in 15-minute increments.
---
How do I pay?
Your moving team will be equipped with a debit/credit machine on site. Cash and e-transfers are also accepted as payment. We do not accept cheques.
---
What if my move is very large?
At Alta Moving, we are fortunate to have the resources to handle any size move. Whatever you need, we've got you covered.
---
What if I need short-term storage before moving into my new home?
We've got your storage needs covered, too! Alta Moving tailors your storage solutions to suit your needs. We offer everything from one-day to multi-year storage by utilizing our portable storage containers or our traditional self-storage facilities. Services can also be bundled for unbeatable value.
---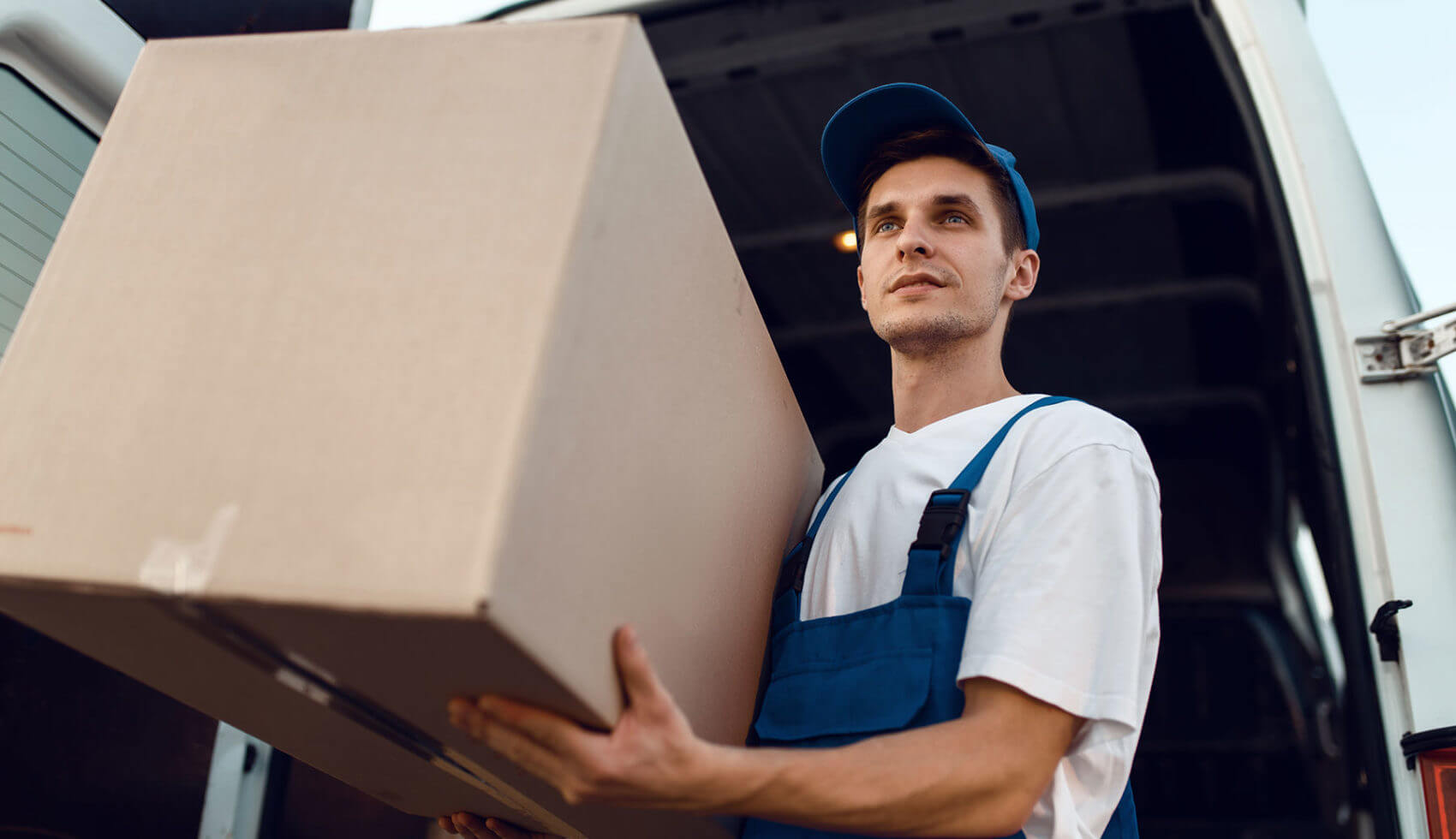 Get a free moving estimate
Receive a free rental of 25 Frogboxes with your quote.
We're Alberta's movers.
Moving made simple.