Move the eco-friendly way. We are pleased to own and operate Frogbox Edmonton.
Ditch the cardboard and the mess.
Frogbox moving boxes are designed to provide maximum efficiency, protection, and durability when moving your belongings. Your eco-friendly Frogboxes will be delivered to your doorstep fully sanitized and ready to pack. Supplementary packing material can be delivered along with your Frogboxes, saving you time and money. Bundle your Frogboxes with your move for ultimate convenience and unbeatable value. Give us a call at our locally owned and operated Edmonton office and ask your Alta moving manager about the right bundling options for you.
Don't forget to ask us about your FREE Frogbox package when you book your move!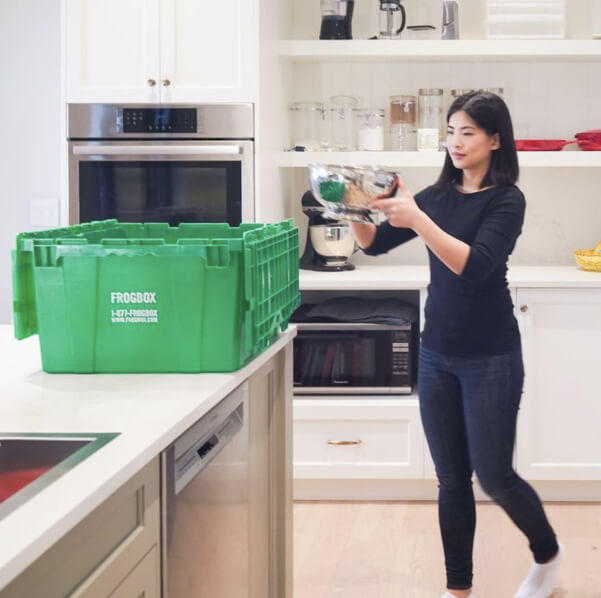 Why Choose Frogbox?
Frogbox offers one of the most convenient, affordable, and environmentally conscious packing solutions on the market.
Mess-free unpacking
Keep your new home clean and clutter-free. Frogbox moving boxes are designed for efficiency and convenience. With their closable lid, Frogboxes can be sealed and reopened without the hassle of tape and can be easily stacked once the job is done. Alta Moving and Frogbox will provide you with labels for additional ease.
Eco-friendly alternative
Reduce the waste. Frogboxes are cleanable and reusable, limiting the amount of single-use boxes being thrown away after your move. Reduce your stress and your ecological footprint.
Keeps your items safe
Frogboxes are sturdy and will protect whatever you place inside, making them a great choice for kitchen and glassware when paired with packing paper. Frogboxes are stable when stacked and can be easily moved with a dolly without damaging your belongings. When you are done, simply have your Frogboxes picked up from one of their multiple locations nationwide.
Don't just take our word for it
Here's what some of our amazing clients have to say:
Alta Moving is simply amazing!  The admin staff and owner are very thorough, friendly, and reliable.
– Dawn Lameman
Great job!  They came in on time and did the job with care. And most of all very reasonable price.  I highly recommend this company.
– Michelle Sorsona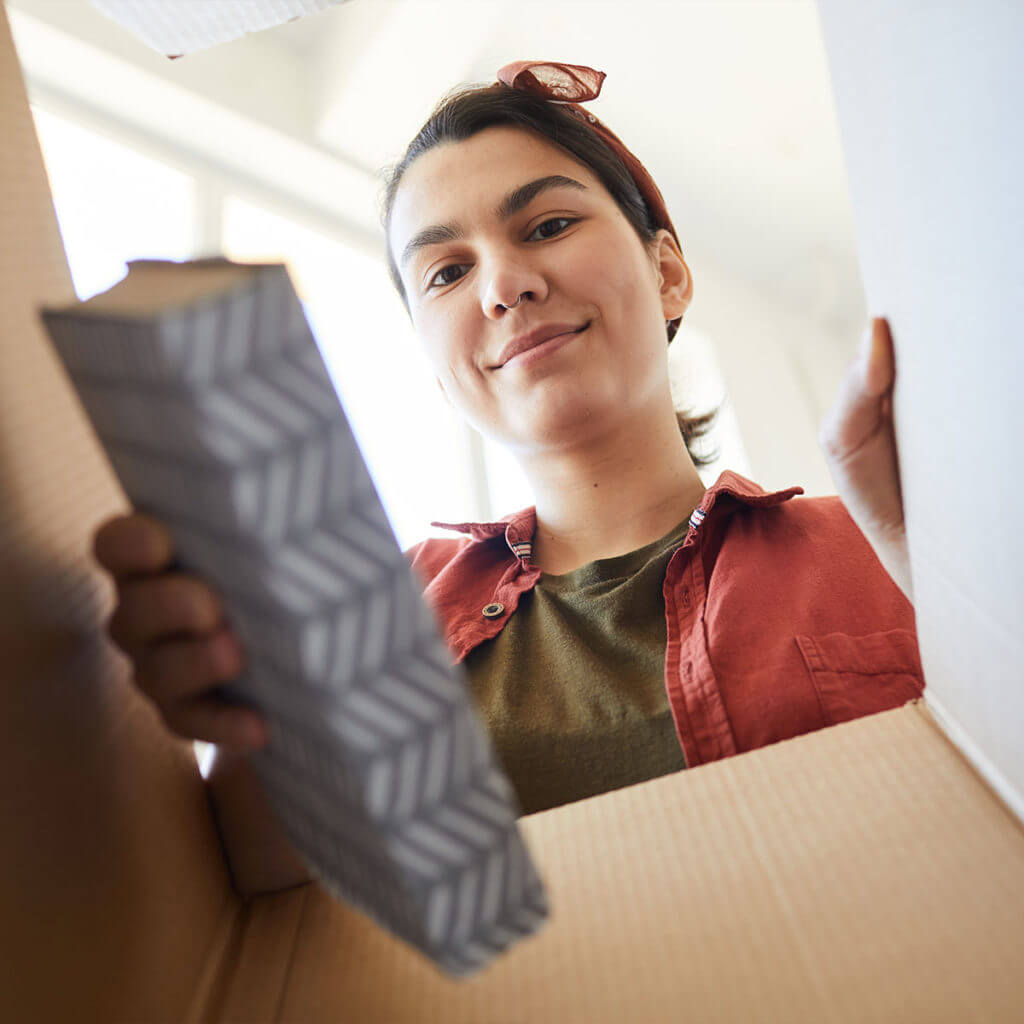 Do I have to book my move with Alta Moving to access the Frogbox service?
No. You can access our Frogbox services even if moving with another company. Please visit the Frogbox website for more information.
An advantage when choosing Alta Moving is the ability to bundle services including Frogbox, for superior customer service and unbeatable value.
---
What if I end up needing my Frogboxes sooner or longer than expected?
We understand moving can be unpredictable. Please contact your moving manager and they will assist you with changing or extending dates.
---
What if I would like cardboard boxes?
We understand that every move is different. We provide all standard and most non-standard sizes of traditional cardboard boxes as well as supplementary moving supplies like tape, packing paper, bubble wrap, etc.
---
Can't I just use previously-used cardboard boxes?
Recycling used boxes is more sustainable than buying new ones. However, the downside is that cardboard can absorb dirt and bacteria, which could come into contact with your belongings. You may also have trouble finding enough, or the right size of boxes to suit your move.
---